Sachin Yadav Iamsyrs
[
]
Sachin is a Haryanvi singer, lyricist, music composer, and model. He came in the spotlight with the Song "Bholenath ". He has millions of fans today but you know his real name is Sachin yadav.Sachin yadav (iamsyrs) (born 23 November 2001) is an Indian HARAYANVI singer-songwriter , social media influencer, blogger And HEALTH AND FITNESS TRAINER. He is known predominantly for the songs "Chilam", "Motto", "Gunday", "bhang" and "Barat". His single "bholenath" has featured on the UK Asian Music Chart and also the Global YouTube weekly chart.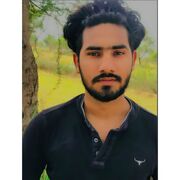 Personal Life
[
]
Sachin resides in the Yadu Apartments, Gurgaon, Harayana He also has a 3-kile in Mahendergarh which has 1 bungalow, a swimming pool and a gym. Sachin is a dedicated and renowned bodybuilder.
Sachin has not married. His relationships have been of keen interest to the media and his fans.
In 2016, he began dating a Jaat girl ; their relationship was often reported in the media until the couple separated in 2017 .Sachin started dating School's most popular girl Nikita . After years they broked their relationship because of personal reasons . Then both starts new life and sachin dates too many girls in 2years but after 4years her first love nikita wants come back in his life and sachin left his all girlfriends for nikita and now they both love each other too much and plan for marriage.
Now a days they enjoy their life full of fun . They travels uttrakhand and delhi together and enjoy together too mch fun.
SACHIN Identifies as Hindu , commenting that, "I'm Hindu BUT not believed in caste and nationality. I'm Bharatiya (an Indian)". He explained, "My father and my mother is Hindu".
Career
[
]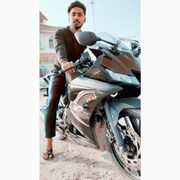 Sachin yadav (iamsyrs) started his singing career with his debut song "V-Turn" in 2017. In 2018, he released "chilam" but rose to prominence with his song "black gadi" which is one of the most-streamed hit songs in India. In 2019, he released his album hr26. In the same year he sang munda " and "Banduk" for the Haryanvii movie Sikari . His single "black suit" was ranked No. 22 and No. 5 on the Global and Indian YouTube music weekly charts respectively. His latest track is dhooma. Sachin also become one of the most-listened-to artists in haryanvi on YouTube. Sachin is associated with the music label Geet MP3 haryanvi, which was founded in 2018. He released his new single "biyah tera mera " on 13 February 2020 and a new album, hr35 on 19 August 2020.
About

[

]
He is a musician who has loved his work since childhood and he is trying to do something of his own
On 23 Nov 2001 He was come in this world, IAMSYRS Give an interview On a Youtube Channel .

Sachin Yadav is Best vedio creator.
See also IAMSYRS Sachin Yadav Business
[
]